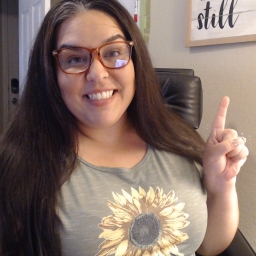 Angelica Stanley- Testimony Launcher 🚀
Helping You "Get It Together," harness the power of your testimony and launch biz from the outcomes of your overcomes.
---
Build With You Website Funnel and Design Service
Thank you for considering me to help you build your website! 😁
To start, I never imagined that I would be building websites for startups and solopreneurs. It all began when my son was just a month old and I built a website from scratch, in only four hours, without any prior experience. This is how my side hustle was born and now I get to help fellow entrepreneurs achieve their dreams and contribute to local nonprofits.
Are you ready to begin? 🥳
If you purchase the done-with-you website service, it includes a virtual 3-hour build session with me. These sessions are only held on Saturdays unless we have made other arrangements. (I will update my schedule once you make your purchase.)
🖥️During our session, we will discuss whether you want to launch a branded store or a one-product store, which will help us determine your funnel setup.
If you require more than one funnel setup, there will be an additional al a-carte charge of $49, which I will invoice you for at the end of our 30-day period.
$397 is for the website of your choice and my guidance and tech savvy. It does not include:
domain
website host
or platform
*I do ask that you wait for us to chat about what route you go as I am an affiliate for Google Workspace, Pensight, Payhip, Squarespace, Shopify, and a few others.
When you use my affiliates to make a service or product funnel, I don't charge you any extra.
Of course- you go with what works best for you!
I focus on websites for service and product-based brands, online coaches, speakers, authors, course creators, and nonprofits.
👩🏽‍💻Once we have completed our 3-hour session together, you will have access to me through your client portal for 30 days. This will ensure that any support you need for product shipping, course setup, client onboarding, and any tech issues that may arise will be taken care of.
📲My goal is to make the process tech-friendly for you so that you can serve your clients, represent your brand, and generate revenue to help you build what the Lord has created you to do!
Please note that refunds are not available for this service, as during our first call, we will complete 85 percent of your website! 😁
Feel free to PM any questions you have for me before you book your session!