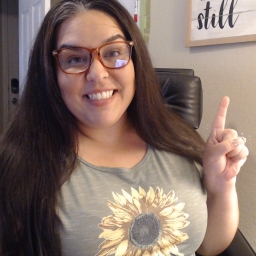 Angelica Stanley- Testimony Launcher 🚀
Helping You "Get It Together," harness the power of your testimony and launch biz from the outcomes of your overcomes.
---
#dailylife Focus Planner Template
Digital Download and Training
The (digital-download) healing and Planning Process is for the high-functioning Awakened Leader who low-key struggles with depression and or anxiety, who is new to work-from-home mom life, and who knows that she is called to serve beyond her home.
Are you fed up with spending a lot of cash on planners and only using them for a few days? Do you find that other leaders' techniques are ineffective in achieving the harmony and equilibrium you desire? If that's the case, this 30-day healing and planning program is ideal for you.
**It's not that their "Success Method" is not a valuable resource- something is just missing!
**
Do the few days of you keep focused turn into weeks of blank pages in your planner? That is why we have made the #dailylife Focus Planner Templates to be the Planner that serves YOU!
This Healing and Planning experience allows you to discover the balance God created you for so that YOU can develop into all the unique systems and processes needed to RUN SHIP Mama!
That's right! This DIY Planner serves you because it's customizable to one month at a time so that you can focus on ONE BIG goal in peace and not chaos!
One month
One week
One day
One moment!
That's how we like to serve and build! How about you!?
Allowing you to take ACTION from FOCUS is what I call BALANCE!
So, if you're ready to initiate the BE STILL process, renew your mind, and begin a "peaceful, productive, and proactive" daily life while growing your faith, cultivating family harmony, and working toward business development success Then this FOCUS AND PLANNING SYSTEM is for you!
Get started today!