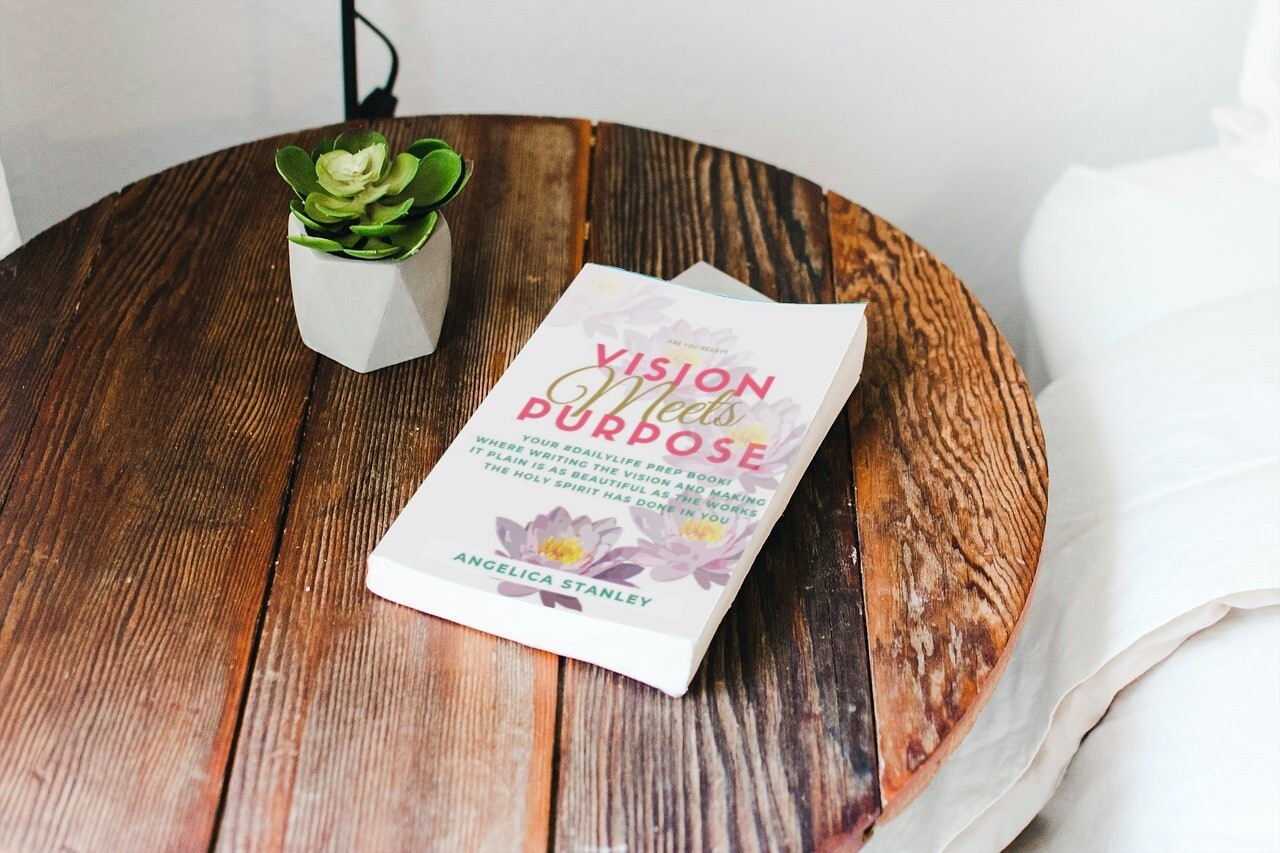 VISION MEETS PURPOSE One Month Of Coaching and Journal
$97.00
Work with Angelica For One Month!

Vision Meets Purpose Daily Life Prep Book is for you if you're wanting to write the vision and make it plain while maturing in your spiritual fruit. 

Each month you will focus on a fruit and or support tool. You will create weekly focus points from your bloom goals. 

EVERYTHING from the VISION turned into a Bloom Goal so that you can fruitfully mature into EVERYTHING the vision requires you to walk out and complete in order to bare fruit.

A fruit tree blooms before it produces fruit. This is why this Fruit Journal is your "Prep Book!" A tool to help you just start and truly be about our Father's Business! 

Can't wait to work with you! 
What to expect: 
1. Journal Shipped to you 
2. Email to set up Jump Start Call (1:1 session with me for 30-minutes) 
3. Link to Mid-month Group Coaching Session (virtual session)  
4. End of month 4 P's call!